Class Category
Freediving
Swimming Classes & Freediving Courses in Phoenix Area
These are not your average swim lessons. You won't find another public program like ours anywhere else on earth that offers this kind of experience to its students. We are the best of the best. You will not find more qualified instructors anywhere else. Our training is second to none, and we have extensive background training Navy SEALS and military special forces. If you want to learn from the best, then come train with us!
What you will learn in our classes, you can't find on YouTube or Google searches. We offer classes that range from learning how to swim and water safety up to advanced Triathlete and Navy SEAL Operator techniques.
Hold your breath effortlessly for up to 3-5 minutes in the ocean diving with whales, dolphins, turtles, sharks, sea otters or prepare for the Military Special Forces Qualification Course (SFQC). We offer a wide range of swimming and free-diving courses which suit all your needs and levels. Some of the areas we specialize in include:
Aqua-phobic, Autistic, and Physically Challenged students

Water Polo Player from beginner up to, and including Olympic Level

Recreational Swimmer up to, and including Triathlete, Lifeguard, Rescue Swimmer

From Recreational Swimmer/Photographer up to, and including Ab Diving, Spearfishing, Underwater Modeling

Rough Water Swimming up to, and including Lifeguard, Rescue Swimmer, Combat Free Diver

Strategy, Tactics, Techniques of Olympians

Advanced Breath Holding 3-5 Minutes

Swim Strokes from Beginner up to, and including Olympic Level

Survival swim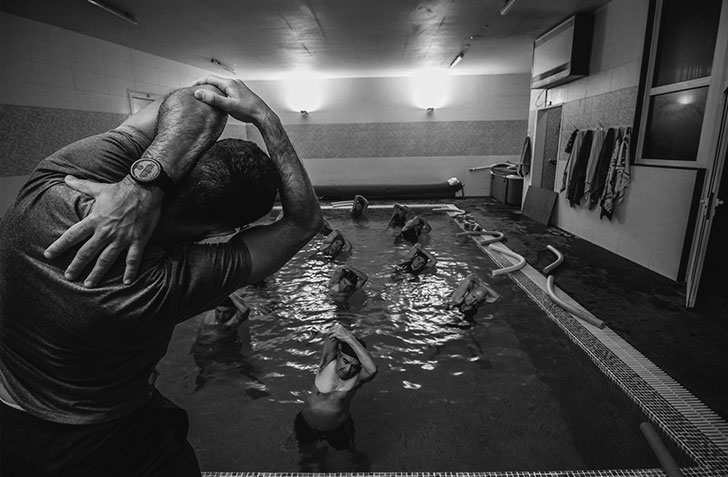 Freediving / swimming Alpha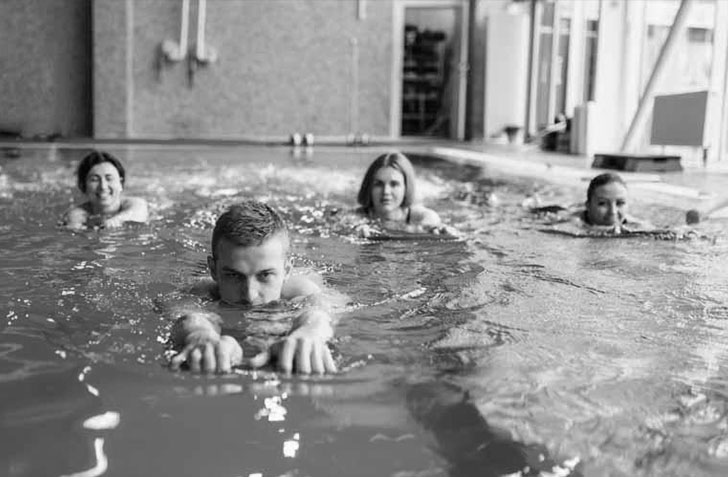 Freediving / swimming Bravo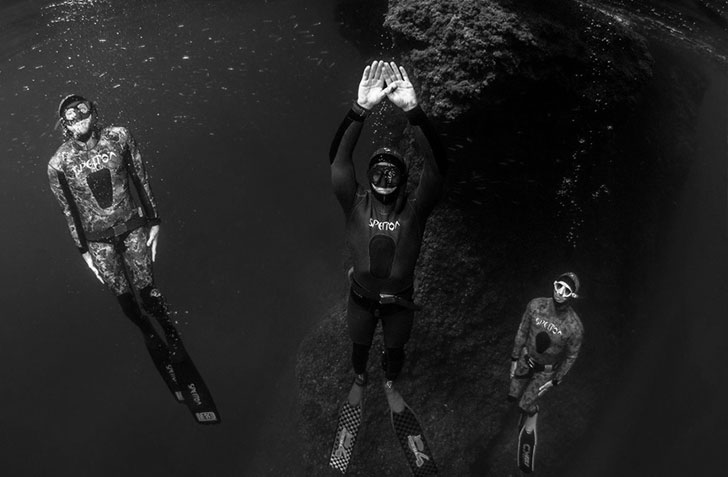 Freediving / swimming Charlie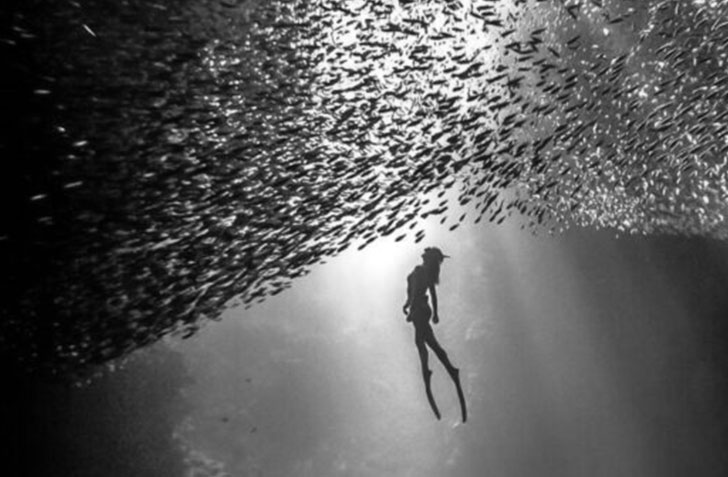 Freediving / swimming Delta
Navy SEALS Level Open Water Swim Classes
Are you looking for an intense, elite swimming and diving training program? Look no further than Trident Tactical Academy. Our experienced coaches will help you reach your full potential in the water, whether you're aiming to become a Navy SEAL or just want to improve your water skills. With rigorous training programs, you'll be able to accomplish things you never thought possible in the water. Come see us today and start swimming like a pro!
With an immersive series of classes that are tailored to your skill level, our team helps close the gap between beginner to expert level. We prepare participants for all four challenges experienced by open water swimmers who swim recreationally or participate in competitions: technical aspects (i.e., breathing), environmental aspects (currents, waves, wind), mental aspects (fear of deep water) and physical aspects (paddling). Beyond the basics, participants in this class will be challenged to perform techniques used only in the military.
Freediving Classes Taught By the Best of the Best
Our professional instructors will teach you all about freediving including breath holding, equipment use, Beach, Surf & Open Water Conditions- How to Identify, Avoid & Exploit them, Diving Psychology, Physics and Physiology.  Whether it be beach or surf conditions, recognizing that there are different risks with each environment is something this course will teach you about. You'll learn how to go underwater unaccompanied by air tanks for dives of up to 20 meters deep depending on your fitness level.
Freediving Training: from Beginner to Advanced
Thousands of people worldwide are adopting the sport of freediving, and for good reason. Freediving is much more than meets the eye if you know what to look for. Along with many other benefits, freediving training will teach you how to stay calm under pressure, how to control your breath underwater, how to navigate the underwater world with ease, and more.
Swimming Classes for Adults
Looking to take your swimming skills up a notch? Depending on your skill level, we start with the basics. But let us remind you, these are not your average neighborhood swim classes. Our classes are tailored specifically for adults, beginners through advanced swimmers that want to train up to military level technique. Learn from highly skilled instructors and improve your technique, confidence, breath holding, swimming strokes, combat maneuvers – the possibilities are endless! From water polo players to Olympic swimmers, we can train you up to expert level. With our instructors, you'll gain confidence in the water and learn exclusive techniques that are only taught to the military. You won't get this kind of high-level coaching anywhere else! 
Swimming Classes for Babies and Toddlers
Swim lessons for your baby are one of the smartest investments you can make. Teaching babies to swim can potentially save their life if they somehow fall in the pool or other body of water. We love giving swim lessons for babies! If you want your baby to be able to float on their back automatically when falling into a body of water, our team can help.
Swimming Classes for Kids
Swim with the best of them! Our skilled instructors will help your child swim like a fish in no time. We will coach your child on the basics and advanced techniques of swimming. We focus on ensuring your child has the confidence and skills to swim in any environment, whether it be in a pool or open water. We also have instructors that specialize in Aquaphobic, Autistic, and Physically Challenged students. Let us help you give your child a lifelong skill and love for swimming!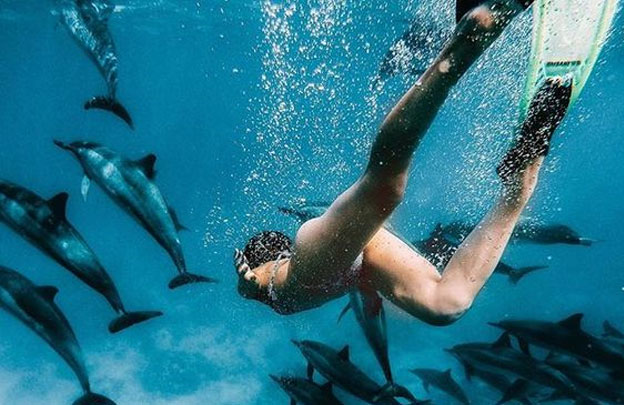 New Student Special
Purchase a package of 10 or more hours and only pay $60 per hour.
$200 SAVINGS
What if i'm afraid of water, can you help me?
Yes, one of my specialties is training Aquaphobes to swim at any age.
Do you teach swim lessons to children?
Yes!  We teach anyone from 1 to 101.
Are you cpr certified?
Absolutely!  Certified under Red Cross for Lifequare,CPR,First Aid and AED.
where are your swim lessons held?
Your pool, my pool, gym pools until our facility is built.
Can you come to my home to teach swimming?
Yes we can do lessons at your private residence or community pool if allowed.
how do you teach open water and ocean swimming in Arizona?
Nearby Lakes, Colorado River, San Diego/Southern California Area!
Are your excursion all inclusive? Including hotel, food and beverages?
Packages vary by destination and activities you choose while on excursion. Many are optional, so you choose. We will get the best price available.
Most excursions will include Hotel, Activities and Air Fare, (others might be all inclusive)
Food and drink are too variable due to individual lifestyle and nutritional needs.