Firearms Training in Phoenix & Beyond
Are you looking for hands-on training to take your shooting and combat skills to the next level? Trident Tactical Academy's firearms training classes were designed to address today's real world situations using science, military, and street proven strategy, tactics and techniques. Whether you are new to firearms or want to improve your skills and qualify for Special Forces as an advanced Military/SWAT operator these classes are designed for you. We not only teach you how to shoot, but also how to fight and survive with your firearm at close range in real world scenarios from a trainer who has been a subject matter expert in Close Quarter Combat (CQB) for over thirty years. Explore our firearm courses and call our team if you have any questions.
Firearms Training for Beginners Up to Advanced Shooters
Our firearm training classes are for everyone! Whether you just picked up a new gun and are looking to learn how to shoot at the ranges, protect yourself, or improve your skills, we have a class for you! Trident Tactical Academy courses range from the absolute basics to the most advanced techniques employed by the military. Your instructor, Ken Casey Carscadden, is not only extremely knowledgeable, but also friendly and fun, yet firm and serious when it comes to safety or getting the job done right. Some of the topics we cover in our classes and courses include:
How to Shoot Safely, Effectively, and Efficiently (SEE)
Learn Shooting Skills from the BEST with Speed, Precision, Accuracy
Includes Drills and Skills for home and range
Advanced Close Quarter Combat (CQB) tactics
Shooting on your knees or laying down
Shooting while moving
Vehicle shooting
Home Invasion Survival
Civilian Rules of Engagement (C-ROE)
Anatomy and Target Testing/Qualifying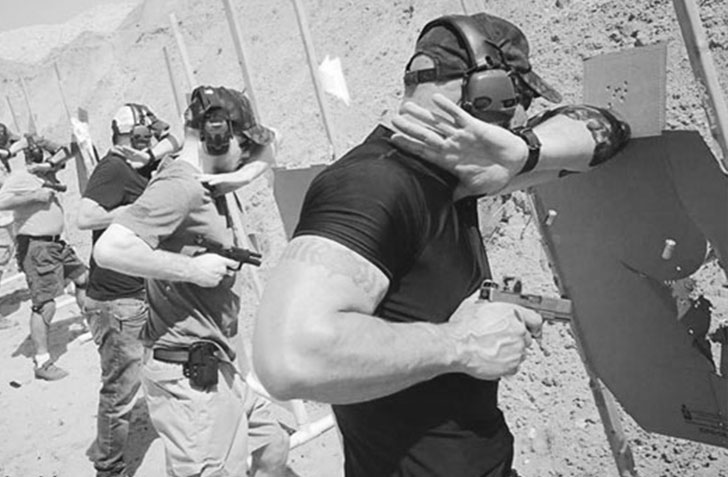 handgun CQB
Close Quarters Battle (CQB) – Strategy, Tactics, and Techniques (STAT)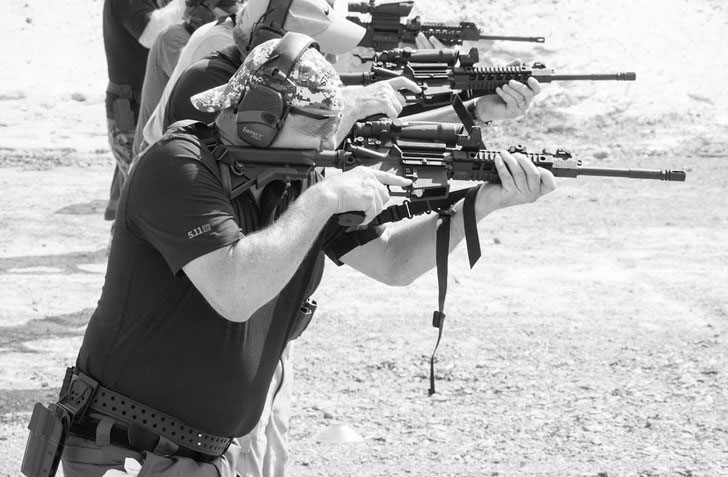 Rifle CQB
Close Quarters Battle (CQB) – Strategy, Tactics, and Techniques (STAT)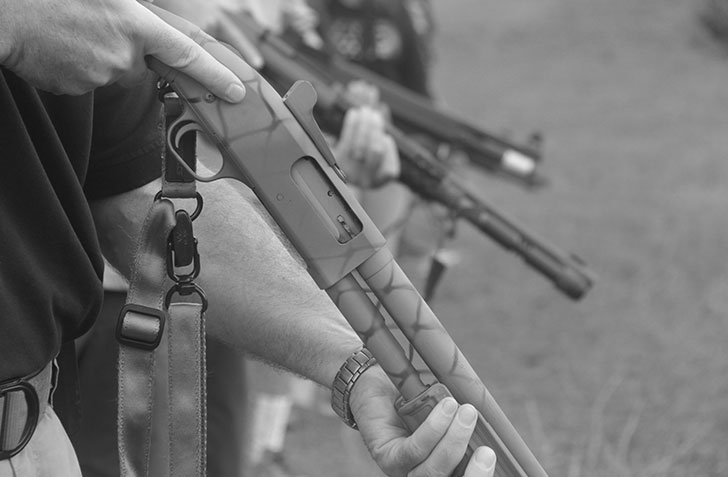 ShotGUn CQB
Close Quarters Battle (CQB) – Strategy, Tactics, and Techniques (STAT)
Beginner Level Gun Safety & Fundamental Classes
So you have a brand-new CCW permit and a new gun at home, but do not know what, when or how to deploy that weapon legally, morally or ethically if your life is threatened. We offer courses designed for civilians wanting to learn about firearms safety and marksmanship and much more. In our customized sessions, we provide you with the training you need to not only feel comfortable with your gun but also have the critical skills to be competent using your firearm.  Whether you want to be prepared to shoot it at the range for sport and fun or to protect your family from a home invasion, you can be sure you will gain the skills and confidence you need in any of our wide range of classes.
Advanced Level Gun Handling Class
Our advanced classes are for those who want to know what happens after the basic defensive shooting class ends. Its focus is on developing safe habits that can keep you and your loved ones safe when it counts. You can now learn advanced techniques that will allow you to survive critical gunfights through scenario-based training from a subject matter expert who has been involved in hundreds of real life and death situations.
Close Quarter Combat
Class learning how to shoot is only part of the equation, fighting with your gun is another matter. We train you in both shooting and fighting, just like real life situations. In these classes you will learn how to position yourself, your partner and the gun in order to fight off multiple opponents with it. Not just static range shooting but active and dynamic movement while shooting from multiple positions. Our firearm coaches will give you specific and useful information using live feedback and audio/visual aids plus drills you can do at home or the range to continue to improve your shooting and fighting skills.You may want to couple these classes with our fitness classes in Phoenix to keep you in shape and prepared for anything combat might throw at you.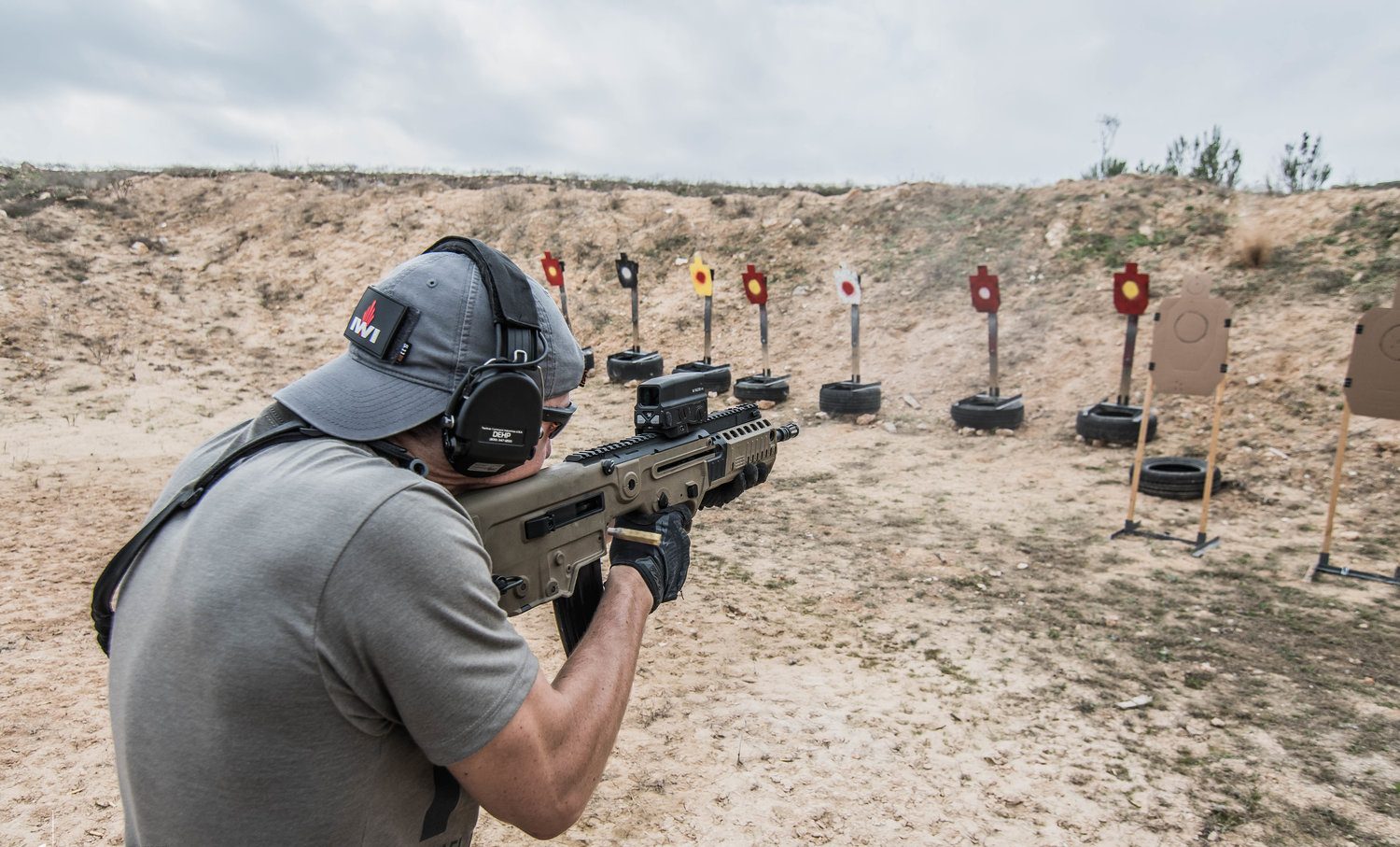 New Student Special
Sign up for any three classes and get a 10% discount
$90 SAVINGS
or
Sign up for ANY Handgun class for $299 and get a
FREE CCW CLASS
Do You Provide Guns and Ammo?
We do provide rentals and ammunition.  The cost for these items vary but are in addition to class fees.  50 to 250 rounds of ammunition and at least 2 magazines will be needed depending on the class.
May I Bring My Own Weapon?
Absoutely! We encourage it.
If I Bring My Own Weapon, Can It Be Holstered or Should It Be Locked?
In a case locked is prefered but holstered is fine.
What Type of Attire Is Recommended or Required?
Normal daily attire is sufficient.  Our only requirements are closed toed shoes, eye and hearing protection and that you dress appropriately for current weather conditions.
What Type of PPE Is Recommended or Required?
For PPE (personal protective equipment) we require hearing and eye protection.  We also recommend a brimmed hat, water for breaks and that you dress appropriately for current weather conditions.