Fighting Classes in Phoenix AZ & Beyond

Whether you want to build self-defense skills or want to learn advanced techniques for use in combat, we have the expertise and the experience needed to help you reach your goals. We can teach you how to defend yourself legally, morally and ethically while also teaching you how to identify threats. avoid physical confrontations. Whether it's through group or private lessons, we'll make sure that you get the skills, knowledge and training you need to reach your individual goals.
There are only three categories of ALL Martial Arts
Cultural / Competition / Combat
We only teach COMBAT & Street proven Close Quarters Battle (CQB) – Strategy, Tactics, and Techniques (STAT)
Survive a fight in less than a second with the ultimate weapon YOU! Your mind, your body, your training.
Survive a fight with multiple attackers anywhere, on the street, in your home, in your car.
Example:
A 5'0″ 100lb flight attendant defeats a 6'0″ 200lb terrorist at 30,000 feet in a commercial airliner
Get effective, effecient, and seamless training that works anywhere
Our instructor, Ken Casey Carscadden, is a professional combat master who has studied multiple martial arts styles all around the world, so you can be sure you are getting trained by the best.
From Self-Defense to Advanced Combat Training
These are not the traditional self-defense classes like your neighborhood dojo or You Tube "expert". Because of the effectiveness and lethal efficiency of the Strategies, Tactics and Techniques these classes are not taught to anyone under 18 years old. In our classes. We cover every aspect of self-defense so you can be sure to become fast and effective in protecting yourself and loved ones.  The aim of Trident Tactical Training is to not only teach students how to defend themselves, but also how to be proactive in their training so they can learn everything they need to feel confident legally, morally, and ethical in any physical confrontation.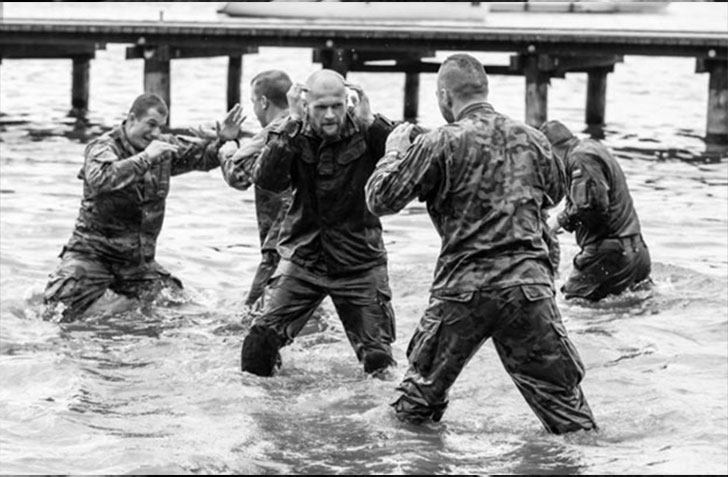 Empty hand combat CQB
Three rules of fighting that will save your life
Civilian Rules of engagement (C-ROE)
Escalation of force laws
Soft physical skills
Hard physical skills
Lethal physical skills
Fight ranges
Striking effectively
Anatomical Targets
Anatomical Weapons
Angles of attack
Angles of defense
Efficient Footwork 
Fighting on your feet
Fighting in the clinch
Fighting on the ground
Weapon disarms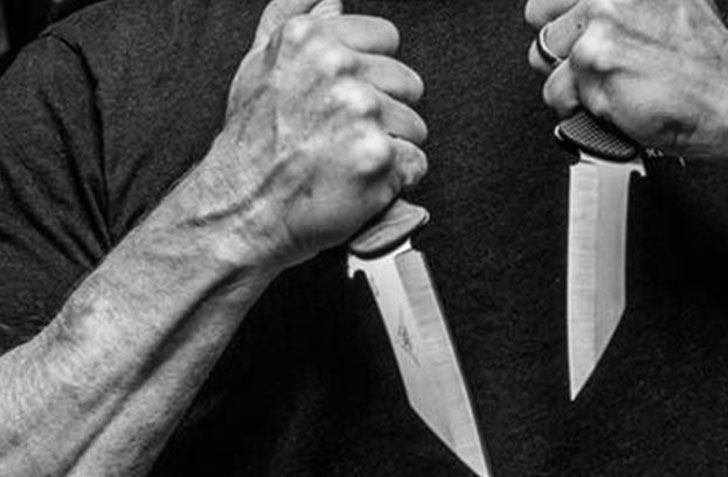 KNIFE CQB
Three rules of fighting that will save your life
Civilian Rules of engagement (C-ROE)
Fight ranges
Knife disarms
Knife retention
Knife fighting ranges
Efficient footwork
Angles of Attack
Angles of Defense
Fighting on your feet 
Fighting in the clinch
Fighting on the ground
Empty hand knife defense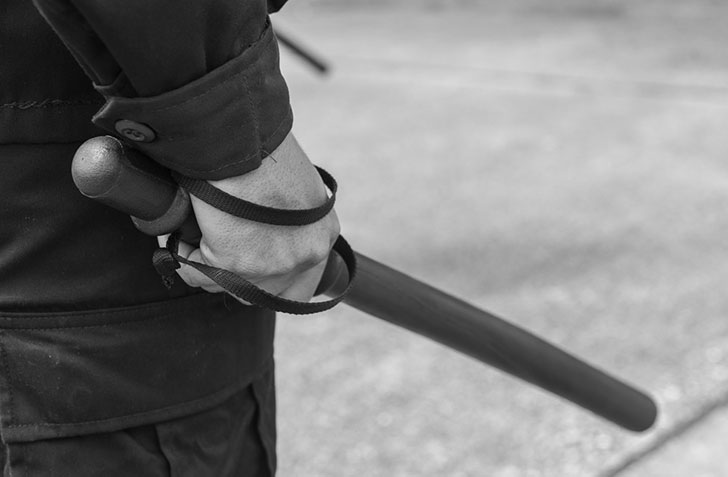 CLUB CQB
Batons were made for bones not meat
Baton disarms
Baton retention
Baton fighting ranges
Efficient footwork
Angles of attack
Angles of defense
Joint manipulation
Pain compliance
Cop Come-alongs
From Beginner to Advanced Martial Arts Classes
We have fighting classes for everyone!  If you are a beginner, or if you have advanced experience in martial arts already, we'll get you trained up even further. We will train your mind and body to function together like a fine tuned machine! Our training is not only for people looking to get into shape but also for those looking to level up fighting skills for combat. In our classes you will learn multiple styles of combat martial arts and diverse fighting techniques all while improving fitness and mental clarity.
Beginner Martial Arts Classes for Adults 
If you have been wanting to learn how to handle yourself in a fight, come try our beginner classes. You can expect a very welcoming atmosphere that will put you at ease quickly while also getting the intensive training that you want. We provide a program for everyone, from self-defense training to learning how to use your body's strength while fighting. We believe in not only teaching physical skills such as punching and kicking, but also mental and emotional skills like confidence and focus. Once you apply these techniques outside the classroom, they'll really start working for you! Watch your self-confidence sky rocket after just a few classes.
Advanced Martial Arts Classes
Our advanced classes take it even further with material on sparring and overcoming fear of fighting off an actual opponent. Learning to resist an attacker is a huge component of self defense training that many schools neglect. We bring it all together in our classes by making sure you're getting the very best training possible at every level. You'll be on your toes at every practice, using everything you've learned on the way toward helping you achieve and surpass your goals.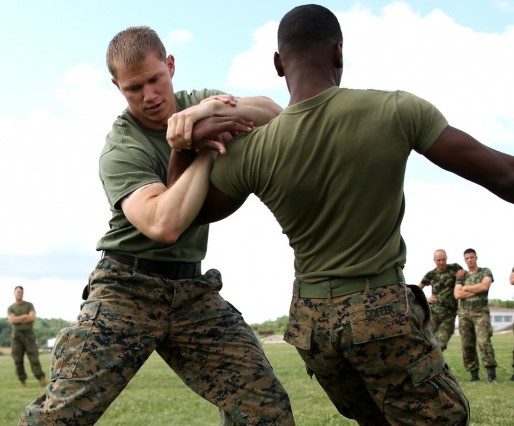 New Student Special
Sign up for any three classes and get a 10% discount
$90 SAVINGS
Can I Get Injured Taking One of These Classes?
Safety is our number one priority, but this is physical contact training with objects and other people to properly prepare you to survive a real-world life or death threat.
Safety equipment will be discussed during initial sign up or during your first class
Do I Need A Gee or Any Special Attire
No gee needed. Wear comfortable clothing you can move quickly and freely in.
do i need to bring any special equipment or ppe?
None to the first session. These items will be discussed in the first session and depending on what classes you will be taking.
d. Do you sanitize any equipment used in your class and how?
We follow the current CDC guidelines with biodegradable products.